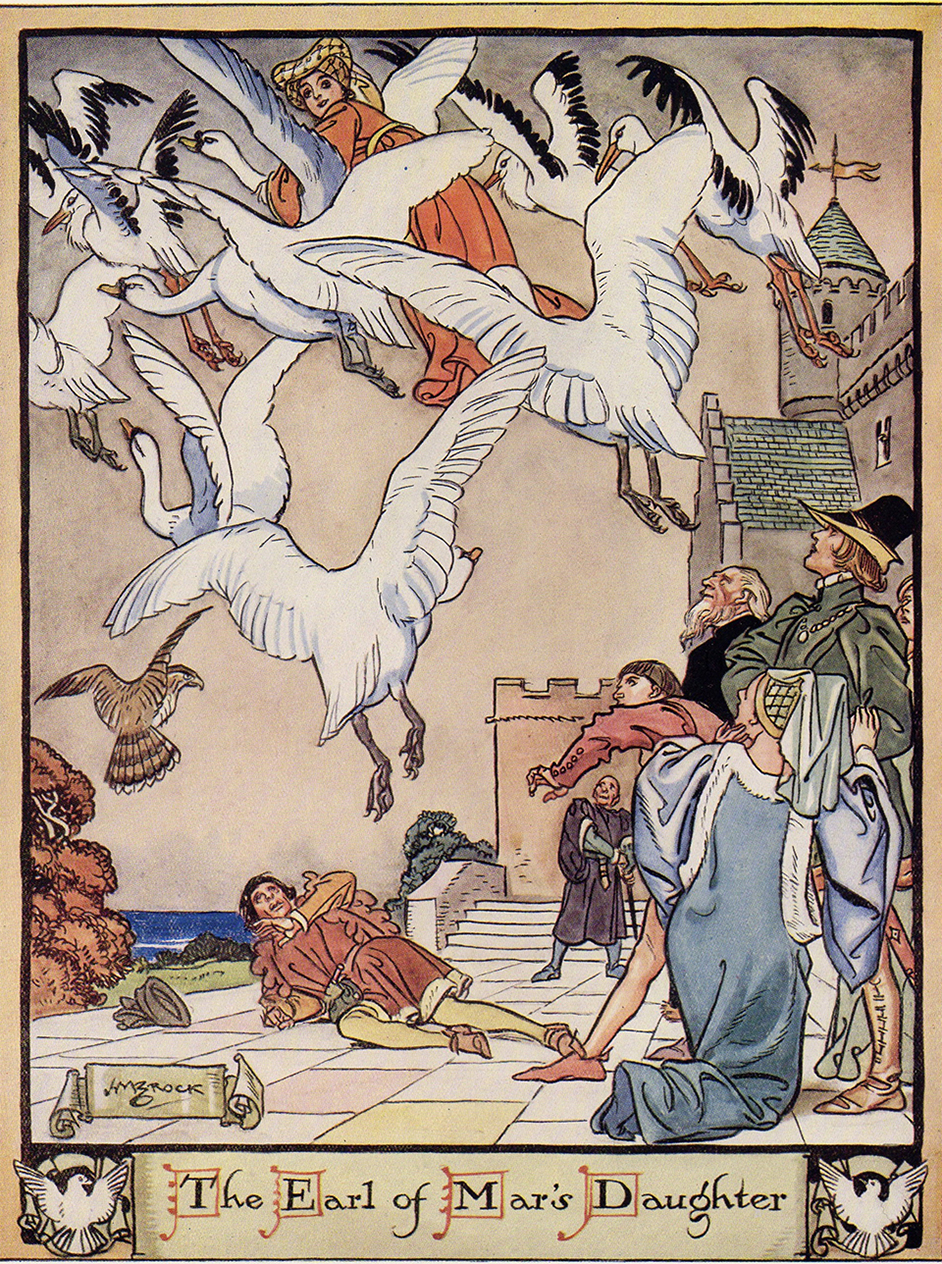 BALLAD OF THE EARL OF MAR'S DAUGHTER
This old ballad runs to forty-one verses and begins —

It was intill a pleasant time,
Upon a simmer's day,
The noble Earl of Mar's daughter
Went forth to sport and play.
and then goes on to tell of the young girl's love for one who says:
I am a doo the live-lang day,
A sprightly youth at night;
This aye gars me appear mair fair
In a fair maiden's sight.
And it was but this verra day
That I cam ower the sea;
Your lovely face did me enchant;
I'll live and dee wi thee.