Welcome to the official website for the Earldom of Mar.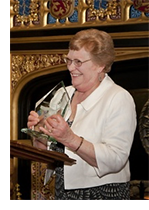 As the 31st holder of the Earldom I am very conscious of the enormous privilege that has been passed to me by my predecessors. Some of them held high office in the governments of both Scotland and the United Kingdom of Great Britain whilst others did not quite reach the top. In the time since my father died in 1975 I have been conscious of my responsibility to uphold the dignity of this most ancient earldom and have played my part in the UK parliament as an Independent Peer. Sadly, I am the last in the line to sit in the House of Lords as of right. Times change and we must move with them. I do have the confidence of knowing that, when my time comes, the Earldom will pass into the capable hands of my daughter, Lady Susan, and then my grand-daughter Isabel.
I hope that you will find our website interesting and easy to follow. I am very grateful to my brother-in-law, Laurence of Mar, Garioch Pursuivant, for taking the matter in hand and for clarifying the distinction between the ancient Earldom of Mar and the much more recent Earldom of Mar and Kellie. 

Countess of Mar